MANI BEACHES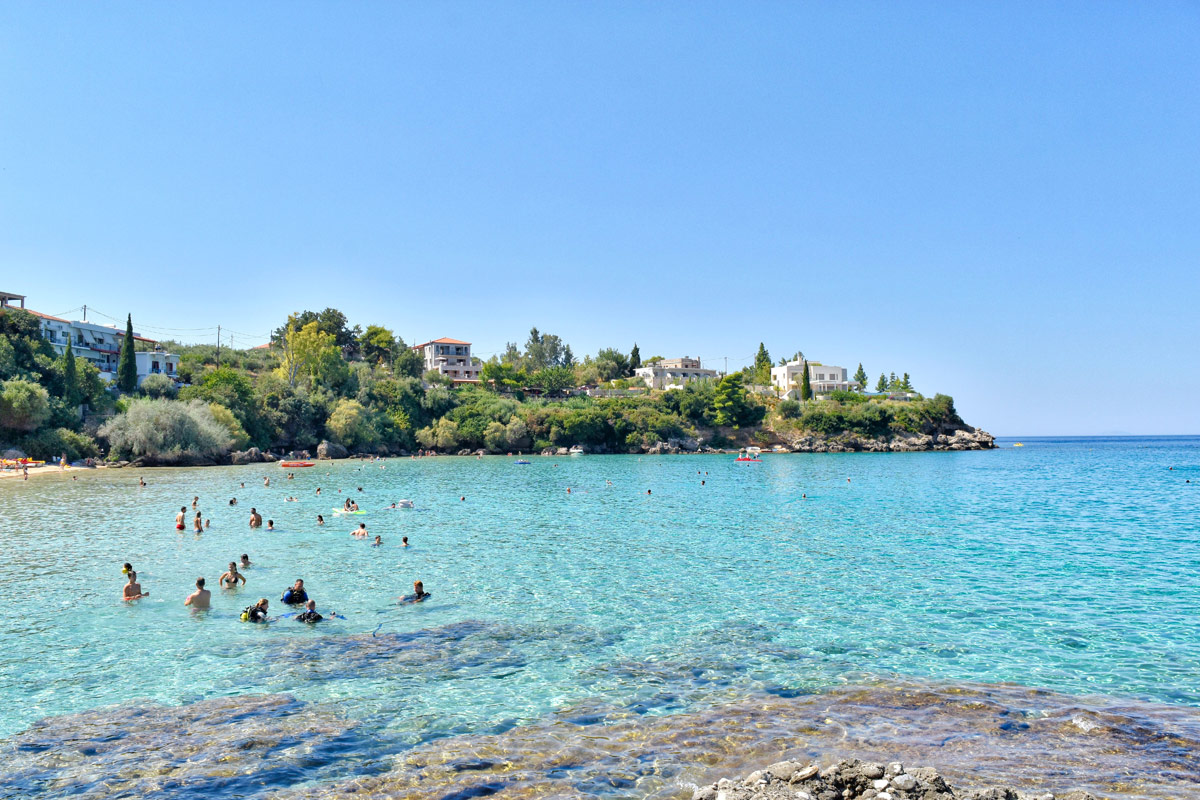 Mani is bathed by the Messenian Gulf, with its cobalt blue waters and the gentle waves touching the shore. Its embroidered coastline consists of various beaches, all of which are beautiful and imposing in their distinctive character. 

Perhaps the most famous beach in the area is Stoupa beach, with its iconic sunset. Shaped like a crescent, the beach is sandy and inviting. Within small distance from Kardamyli, the beach is a peaceful heaven for both adults and kids. Then, Kalogria beach is equally magnificent and just a few steps from Stoupa. Soft silky sand and turquoise waters welcome you. 

A few moments on foot and under a mile from Stephanou Inn lies Gnospi beach. A serene little beach, with crystalline waters and exactly what you need for a refreshing dive. Little further away, Pantazi beach offers a unique swimming experience between Agios Nikolaos and Agios Dimitrios quaint villages. 

Foneas beach is an unearthly landscape really, with a large rock dividing it into two separate parts. The beach is pebbly and quite secluded. So you should not expect any facilities, making it a place idyllic for nature enthusiasts. And for those who especially love diving, Delfinia beach is the perfect place to be. With a rich sea bed and a small shipwreck, this pebbled beach provides the ultimate destination for underwater discoveries.